Overview
Co-op Bank launched its Healthier Lifestyles Programme on June 12, 2008 to promote vibrant and physically active lifestyles. The objectives of the programme were to:
create an awareness of healthy living and physical exercise
promote a proactive approach to health issues
make available to the public vital information concerning health matters.
To achieve these objectives, the Bank created the event Pump it Up! Family Fun Walk in 2009 which has been held each year since. Pump it Up! is executed in both Carriacou and Grenada, and has grown significantly over the years, with participation of over 4,000 persons. The event targets the family, workplaces and communities. Walking is one of the simplest and more inexpensive forms of exercise, and can be fun while supporting a worthy cause.
Register for Pump it Up! 2021
The Bank will continue its commitment of raising funds toward the re-establishment of services at the Carlton Home rehabilitation center for substance abusers. This effort continues to be made jointly with the esteemed benefactors – Hubbard's, Flow, Guardian General Insurance, Antillean Group and Coyaba Beach Resort, as well as Waggy T Rentals and Body Image, who joined the group of benefactors in 2020.
Last year, Co-op Bank decided to cancel the 2020 walk due to the onset of the COVID-19 pandemic and resulting restrictions. The Bank has again taken the decision to refrain from having a physical walk in 2021. However, to keep Pump it Up! in the minds of community members, Co-op Bank will hold a series of activities that will continue to surround family and fun and will focus on simple healthy lifestyle choices.
To register, use our downloadable form or do click the Register Now button below.

Flow
Flow was the first to connect the Caribbean people, governments and businesses with best in class telecoms networks across broadband, fixed and mobile services. Today, they remain a telecoms tour de force, unmatched in every market they serve in the Caribbean as the sole full service 'go to' provider.


Jonas Browne & Hubbard (G'da) Limited
Jonas Browne & Hubbard (G'da) Limited (Hubbard's) is a publicly held Limited Liability Company, established by local entrepreneurs in 1972. Today, the company stocks a wide range of quality goods sourced from many countries. These goods include lumber, hardware, appliances, furniture, food items and vehicles. Hubbard's incorporates and promotes the concepts of superior quality and demand-driven service, both of which begin and end with the customer. This requires a well-developed functional relationship with suppliers, and is heavily reliant on well-trained and highly-motivated employees.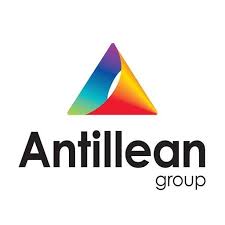 Antillean Finance & Investment Group Inc.
Antillean Finance & Investment Group Inc. (Antillean Group) is driven by its mission to provide innovative and diversified insurance products for the financial security and peace-of-mind of all its customers.
As a locally owned and operated group of companies, Antillean understands that its social responsibility is as important as the strength of its balance sheet. With their focus on three key areas, education, sports and culture Antillean Group is committed to improving lives within the society they operate.
Along with their experienced and qualified team, and support from world leaders in re-insurance, Antillean Group insures you "Live Well Financially"!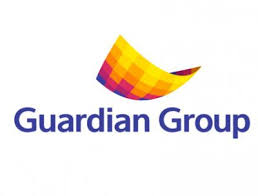 Guardian General Insurance (OECS) Limited
The Guardian Group is committed to executing its lines of business in a socially conscious way, maintaining ethical corporate governance practices in all territories in which it operates. As a customer-centric company, Guardian Group values people, trust, integrity and quality in the delivery of service; a four prong framework which also informs its approach to corporate social responsibility. The Guardian Group actively encourages individual and societal development by supporting efforts to improve wellbeing and realize human potential in the communities and territories where the company operates.


Coyaba Beach Resort
Coyaba Beach Resort is a locally owned hotel in operation for over 30 years. Coyaba is the Amerindian word for Heaven, so based on this principle, guests of Coyaba Beach Resort can expect a heavenly experience during their visit. The 80-room hotel boasts a picturesque garden, with guests traveling from all corners of the world to enjoy its beauty and relaxing effects. Coyaba's friendly staff, location and cuisine emphasize their commitment in ensuring that all its guests enjoy an intimate, personalized experience every time.


Body Image Health Club
Over twenty years ago, former bodybuilder and owner Kent Joseph desired to provide a gym facility for Grenadians motivated to embark on a journey of health and body preservation. Starting as a home gym in a basement, the concept evolved into Body Image Gym & Health Club - the largest and most innovative fitness and health facility in Grenada. Body Image's mission is to make exercise fun and rewarding. As the world continues to embrace healthy lifestyle choices as the most effective ways to ward of potential illness, premature aging and reduce stress, Body Image puts priority on fitness as it seeks to assist its members on their journey toward healthier lives.


Waggy T Rentals & Sounds
Waggy T Rentals & Sounds is a locally owned business, which began as a sound equipment rental service in 2002. The company quickly evolved into providing rental services for complementary items that customers required for hosting events. Today, Waggy T Rentals & Sounds is a one-stop shop for all things events, as well as entertainment promotion.
The Mission
Every year since 2009, the Bank chose a different health related non-profit organization to be the recipient of the financial proceeds generated from the Pump it Up! Family Fun Walk. In 2016, the Bank decided to change its focus and concentrate its charitable efforts on one major sustainable initiative.
Recognizing the negative impacts of substance abuse on the country's population, the Bank decided to raise funds until 2021 toward the re-establishment of the Carlton Home.
Carlton Home is a Rehabilitation Center for substance abusers in Grenada, and was badly damaged by Hurricane Ivan in 2004, and subsequently completely destroyed by fire a few years later. The services of the institution have assisted many substance abusers to get back on their feet and contribute positively to the society. The intent is that at the end of the period, at least $500,000 would have been raised.